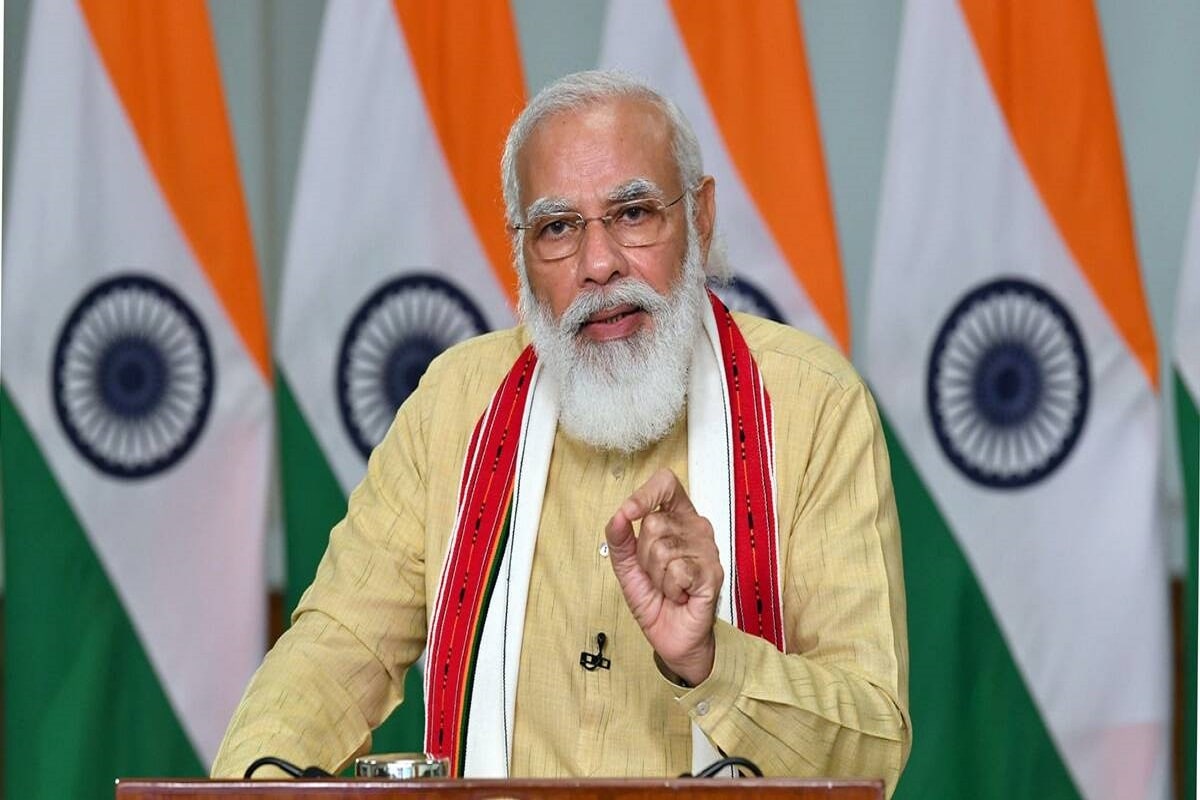 Prime Minister address to be broadcast live
West Bengal
(Bharatiya Janta Party), in its strategy of public contact during festivals, used live streaming of Prime Minister
Narendra Modi's
address to the people of the state.
According to sources, Modi's digital address on the occasion of 'Maha Shashthi' will create an atmosphere for this year's Durga Puja. It is noteworthy that the festival of five days starts from 'Maha Shashthi'.
State BJP vice-president Pratap Banerjee said, "Prime Minister Narendra Modi's address will be telecast live in EZCC and 10 other puja pandals of the state. The names of these 10 pandals are yet to be finalized. "
The party will also put up big screens in many parts of the state for broadcasting the Prime Minister's address. The EZCC will host various cultural events next week. Odissi Dancer Dona, the wife of BCCI President Sourav Ganguly and Odissi Dancer Dona and her team will showcase their art at the opening ceremony.
Earlier, state BJP chief Dilip Ghosh (Bengal BJP Chief Dileep Ghosh) had said that the party is not directly involved in organizing Durga Puja anywhere. This gave rise to speculation that there was a disagreement within the party. Ghosh was confirmed to be infected with the Coronavirus on Friday and is currently undergoing treatment at a hospital in the city.
The state assembly elections are to be held in April-May next year. The ruling Trinamool Congress and the opposition BJP want to leave no stone unturned to woo voters to strengthen their vote bank.
The BJP has been very active in the state in the last few years and after the results of the 2019 Lok Sabha elections, the saffron party seems quite excited in the state.